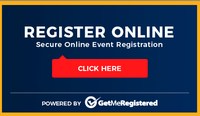 MAY 20, 2018 / 7:30AM / GRANDE HILLS ESTATES BUSH, LA
CrawfishMan is a great race with a rich history dating back to 1983 and has witnessed numerous advancements in the triathlons such as the introduction of clipless pedals….aero bars…and the term "transition" which was previously known as "changing rooms"!
The race venue located in Bush, LA is picturesque and perfect for a early season triathlon. The race itself is a 1000 yard swim, an 18 mile out and back bike ride and a 4 mile hilly run.
Race Details:
The Swim: 1000 yard  is triangular, Grande Hills Lake.
The Bike: 18 mile out and back with some 90 degree turns, please be cautious of gravel at all turns. Bike goes out back entrance of 1083 and turns right, continue to right turn onto Highway 40 continue to just before intersection with highway 21, turn around and return same route back.
The Run: 4 mile course will be within the Grande Hill Estates subdivision, out Churchill Downs Drive to Hialeah and back. Hilly.
The 2018 Athlete Guide will be available in May.  You can download the 2017 Athlete Guide as a reference here: